Home
>>
Products
>>
Pumps
>>
Polypropylene Series
>> High Speed Pumps
Other Polypropylene Pumps :
Low Capacity Pumps
>>
Altra Pumps
>>
High Capacity Pumps
>>
Vertical Seal Less Pump
>>
Priming Pot
High Speed Pumps

These Pumps are high head (upto 45 mts) with different capacities coupled to 2900 RPM motors.
These Models Are Highly Recommended for :
Excellent for scrubbing corrosive and aggressive gases like Cl2, Br2,12, SO2, CO3, etc.
Used in transfer of chemical in batch process.
Recommended for use against filter press in dyes and intermediate industries.
For recirculation of chemicals in electroplating industr
All Models.- are available with PVDF impellers for high temp. upto 90oC.
ALTRA-190 Model is high head (upto 50 mts) low capacity pump coupled to 2900 RPM motor. Excellent for vaccume ejectors.
Pumps are available with Internal Mechanical Seals (IMS).
Pumps are available in Gland Packing construction.
Above pumps are also available in PTFE lined construction.
Pumps are also available in Gland Packing
Pumps are supplied with special Mech.Seals for applications like Slurries, thicker liquids, mixing fluids etc.
Pumps are available in special material on request.
Model
Suction
in mm
Delivery
in mm
IMP
in mm
HP
RPM
Head (m) V/S Capacity (m)
ALTRA-140
40
40
132
2
2900
14/00
12/4
10/7
9/8
8/11
7/13
06/15
ALTRA-150
40
40
145
3
2900
22/00
20/03
18/08
15/12
14/16
12/20
10/25
ALTRA-160
75
40
155
5
2900
31/00
26/12
24/15
20/25
18/30
14/34
12/38
ALTRA-170
75
50
160
7.5
2900
35/00
30/15
28/24
26/32
20/38
16/54
14/50
ALTRA-190
50
40
190
12.5
2900
48/00
45/14
40/20
35/20
30/40
26/44
24/48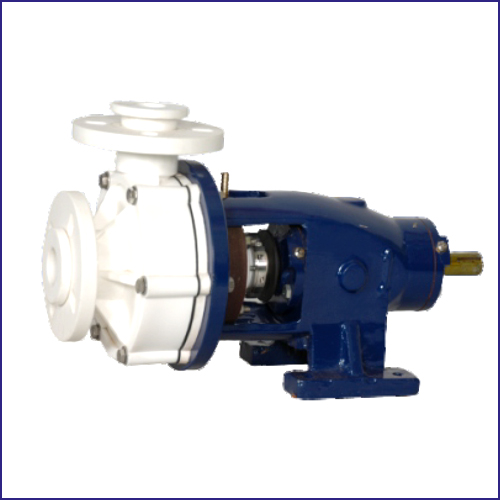 ALTRA - 140
ALTRA - 150
ALTRA - 160
ALTRA - 170
ALTRA - 190
Concieved by Mr. Gyan P. Agrawal
---
Copyright © Seemsan Pumps and Equipments Pvt. Ltd. All Rights Reserved
Powered By Indian Business Hub