Home
/
Our Products
/ Rotary Gear Pumps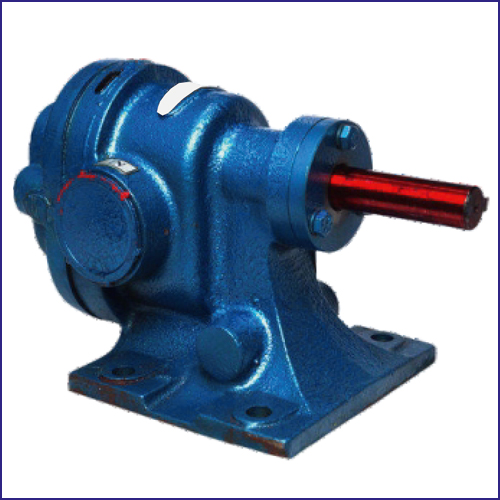 PRODUCT RANGE
Horizontal Foot Mounted / Vertical – Horizontal flange mounted (with threaded or flange connection)
Internal / External Bearing Desings
Steam Jacketed / Construction
With or Without Built –In Pressure Relief Value
PERFORMANCE DATA
| | |
| --- | --- |
| CAPACITY | UPTO 1600 LPM |
| PRESSURE | UPTO 10 kg/cm² |
| VISCOSITIES | UPTO 1,00,000 CST |
| SPEED | 5 0 TO 1750 RPM |
Without Pressure Relief Valve : Standard Pump
With Pressure Relief Valve : Protect system from discharge line obstruction
Mechanical Seal : Positive Sealing / Minimum Leakage . Packed pump can be retrofitted
Flange Mounted : Provide Vertical Mounting facility
External Bearing : it is an externally lubricated pump recommended for use where the liquid to be transferred does not contain any lubricating properties.
Steam Jacketed Type: Specially suitable for liquids which solidify or become highly viscous at room temperature like LSHS,FO,HFO,HHS.Glucose,Soap Stock, High Viscosity Oils,Wax Coal Tar, Adhesive etc. Steam is circulated in the pump body to heat the liquid being pumped.
Stainless Steel (304/316): for food product & liquid which react with CI and other maintenance.